By, Jamey Geston
Sophie Rose is a seventeen-year-old Santa Barbara based singer/songwriter, cousin to the band Haim, musician, and artist. I had the chance to talk to her about her music and art and interests! Check it out!
Describe yourself! Who are you?
I'm Sophie! I love music and dogs and girls, I'm a feminist who loves thrift store shopping and acrylic painting.
What are your inspirations/influences?
My friends honestly inspire me so much, musically and otherwise. I love the support they give me and how they inspire me to be a better me and try new things.
You write your own music, which is rad, what are some of the themes and subject matters that your lyrics touch on?
I love singing about my feelings, whether it be writing them out bluntly or in a more poetic/metaphorical way. I have a lot of feelings and emotions, and I definitely use music to express that. I write a lot of cheesy love songs.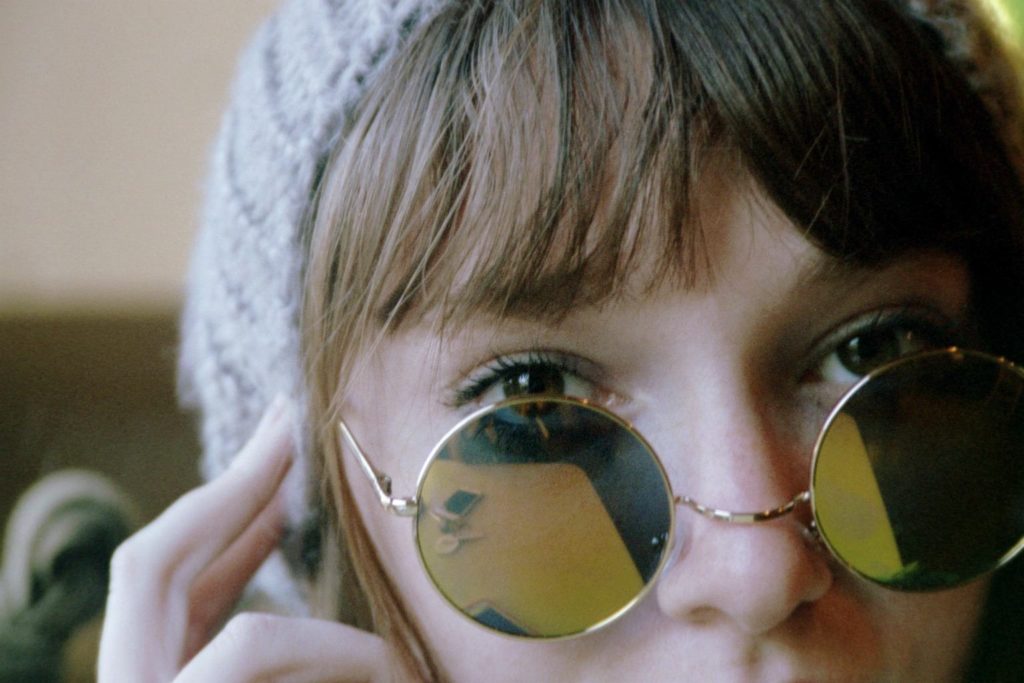 You're also an artist as well, can you tell me a little bit about your art and inspirations that you draw from?
I love drawing and painting faces, people watching has always been really interesting to me, and I love making art in order to express my feelings as well. painting is extremely relaxing for me and I definitely (Seinfeld) use it to get into a calm head space and just unwind.
Being a female artist and musician can be hard in a male dominated industry, but have you had any awesome girl-powered art and music experiences?
My friends that are musicians are predominantly girls, and I love playing music with them. the feeling of creating perfect harmonies with other girls to a song you all love is just the best feeling !!! I love seeing girls supporting and bringing up other girls in the music worlds and girl bands inspire me very much. Maybe someday I could be in one of my own? who knows… I just love going to shows and realizing that this band I happen to be seeing is 100% girl inhabited.
Music also runs in your family! Your cousins are the band, Haim, which is super cool! What has it been like having them as your cousins, sharing the same passion for music?
My cousins have inspired me from a very, very young age to not only be musical, but to create bigger goals for myself as well. Watching them grow in popularity has been very surreal and amazing, and has also opened my eyes to more diverse genres of music and many, many more musicians as well. Meeting famous people is always exciting, which is definitely another perk of having famous cousins. They're so kind and down to earth and they inspire me everyday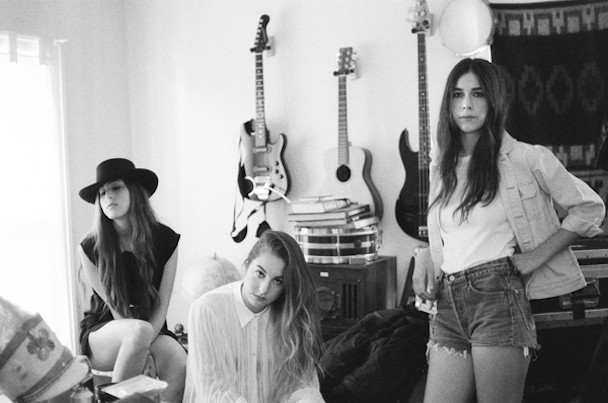 Photo from Stereo Gum
Thrifting is one of the coolest things ever! What's one of the most exciting things you have found while out on a thrift hunt? Do you have any tips for finding things for anyone who is new to thrifting?
At this point in my life, I go thrifting all the time. Not only that, but I work at a thrift store, as well (Laughing Buddha thrift, we have lots of cool stuff). I've found so many great sweaters and t-shirts at thrift stores, but I'd say the coolest thing I've ever bought would be my sweater shirt that says "cats are just children with fur coats" with a picture of a cat on it.
What is your dream music set up? (e.i. your dream guitar, piano, ukulele, synth, etc.!)
I think my dream music set up would be a nice electric guitar with a few really nice pedals, a good amp and a loop station to go off with! Good stuff!
What is you favorite song to belt out in the car?
TAKEEEE OOOO NNNNN MEEEEE
(take on me)
("Take on Me" by A-ha)
Be sure to check out Sophie's music online here