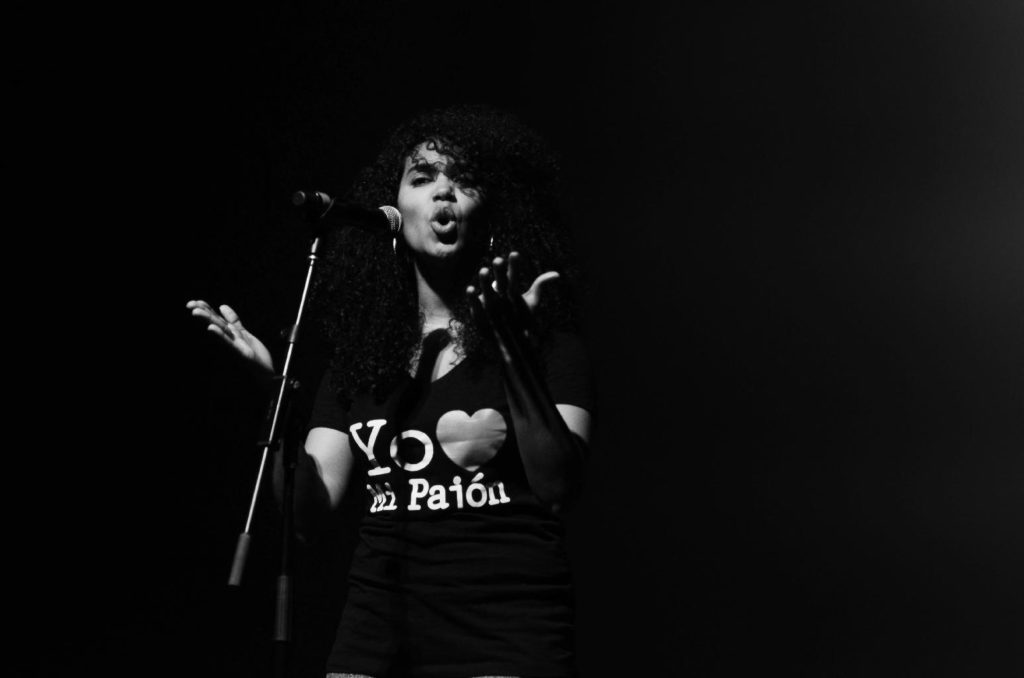 Elizabeth Acevedo is a National Slam Champion. With over twelve years of performance experience, Acevedo has been a featured performer on BET and Mun2, as well as delivered several TED Talks. She has graced stages nationally and internationally including renowned venues such as The Lincoln Center, Madison Square Garden, the Kennedy Center of the Performing Arts, and South Africa's State Theatre, The Bozar in Brussels, and the National Library of Kosovo; she is also well known for poetry videos, which have gone viral and been picked up by PBS, Latina Magazine, Cosmopolitan, and Upworthy.
How has your culture influenced your writing?
I write a lot about coming from a place that was the first colony in the western hemisphere: Santo Domingo, Dominican Republic. This was the first island Christopher Columbus left his crew members so that they could form a settlement. I think that history of Spanish, Africans and Taino Indians really influences how I think about myself and the world.
Tell us about the first time you performed Slam Poetry? What piece did you perform? How did it make you feel?
I was fifteen the first time I performed in a Poetry Slam. I was really nervous and my hands were shaking, and I raced through the poem. I was also hooked. I loved the feeling of being on stage. The poem I did was about a serial rapist in New York City and the fear I had because of him.
Feminism is a common theme in your poetry. What do you think about young women today shying away from using that word?
I think I find a lot of young women are not only embracing the word but they're thinking critically about how the word can continue to be progressive and inclusive. I've met very few young women who DON'T consider themselves feminist and I think this generation of young women is ready to disrupt notions of what women can and can't do.
In what ways has being a poet shaped you?
I see the world through a lens of writing. I'm always looking for a good poem or a good story in every situation. Which is odd, because it means I'm less present in the moment and more concerned with how I'll write about it later. The "poetic sight" is both blessing and curse.
On another note, being a poet holds me to my words. Because I  write and perform and my words are out in the world I'm forced to speak with conviction and stand up and stand behind what I've said.
Do you have a favorite piece? What moved you to write it? Why is it meaningful to you?
From the poems I'm currently performing I have one about Black Lives Matter that feels most urgent right now. It has the most at stake for me in terms of being a plea for change and showcasing immense vulnerability. It's also the most difficult to perform because I know the current climate makes it a controversial topic. I continuously have to believe in that poem.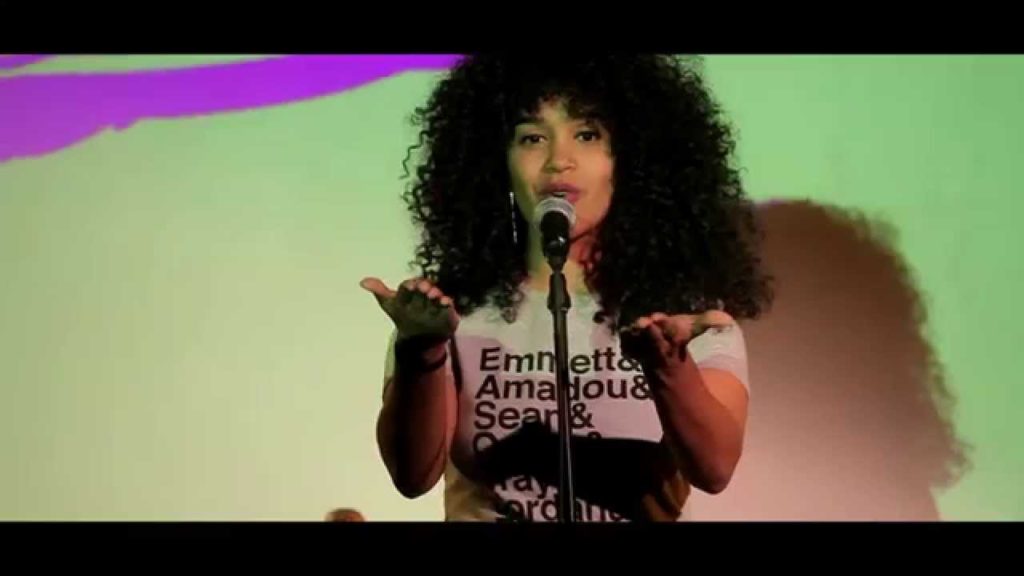 What is your go-to for writers block?
I don't believe in writer's block! But If I feel stuck or uninspired I usually turn to music or reading. Both refuel me. I think writing is like eating: you need to feed yourself before you can produce anything.
What do you think makes a good writer?
I don't think I'm a good writer, I think I'm a pretty good editor. I think I notice things others don't. I think I'm committed to telling the poems and stories of my people in an honest and vulnerable way. Those are the qualities that draw people to my work.
What book/s are you currently devouring?
I read all across the board. I love romance novels and have been reading Courtney Milan's Turner Series. No surprise to anyone, but I love poetry and have been reading Clint Smith's Counting Descent. I love YA Novels and have just started books by Jacqueline Woodson and Jason Reynolds. I'm always reading!
Why do you think it is important for young women to see examples of themselves in the media? And why is this something that is very hard to find?
I think when we don't see ourselves we begin to believe we aren't important enough to be visible. And that's a very dangerous idea because it leads young women to feel a loss of power and self. The more examples of strong, and diverse women in the media the more  young women believe in their own self-worth.
How can a connection to a mentor or role model be empowering?
I think mentors are critical for achieving any dream you have. Having someone who has walked the path, whether it be in relationships, career, school, family, is helpful because that person can give you knew avenues on how to accomplish something. They've already been there and done it, so it's like they're slightly ahead on the road and can let you know about what roadblocks and curves are coming up.
Is there anything you wanted to talk about that we didn't ask today?
Yes! I write both poetry and fiction, and have both a poetry book out now and a YA Novel that will be out Winter of 2018. Be on the look out!