I constantly keep finding myself in awful situations and in order to cope I need to keep reminding myself that it is not the end of the world and there is a possibility of great days awaiting me.
To keep myself reminded and hopeful, I came up with an idea to wear the possibilities around my neck! You can perform this DIY too by following few simple steps and own a super cute necklace.
What you'll need: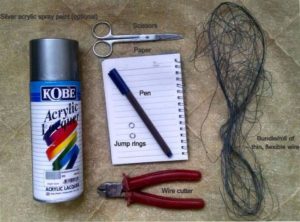 ​
Silver, flexible wire in the range of 0.3mm till 0.6mm
Wire cutter
Pliers (I used a blunt pair of scissors)
Paper and pen
2 Jump rings (optional)
Silver acrylic spray paint (optional)
How to do it:
Step one: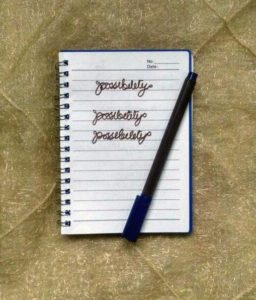 ​
Start by writing down the word on a paper several times in cursive font and choose the one which looks best to you. Make sure you add a loop on the first and the last letter of the word. These loops will serve as the points to attach the necklace in the final step.
Step two: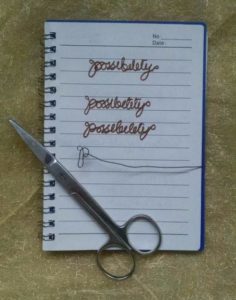 ​
Using pliers or a blunt pair of scissors carefully start bending the wire into the shape of your letters. Use one continuous piece of wire.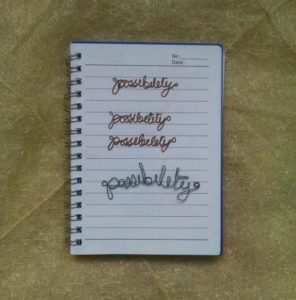 ​

It should look like this when you're done.
Step three: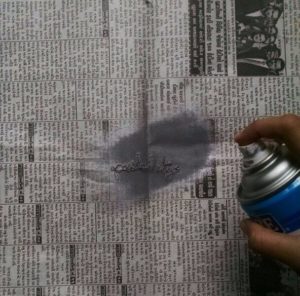 ​

Use silver spray paint to retain the silver color and the shine of the wire, and let it dry for a few minutes. If your wire is new and shiny you can skip this step.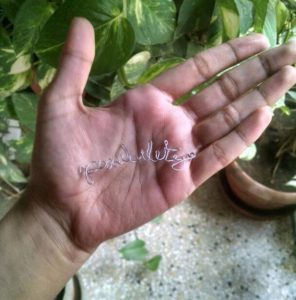 ​
Mine looked like this after a coat of spray paint.
Step four:
Grab two jump rings and pass each of them through the loops we created in the first step along with passing them through a chain (my chain came out of an old necklace) and using pliers close the jump rings shut.
Your necklace is ready to flaunt and remind!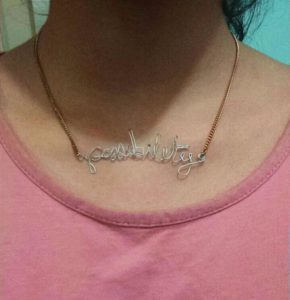 ​Wearing possibilities around my neck.