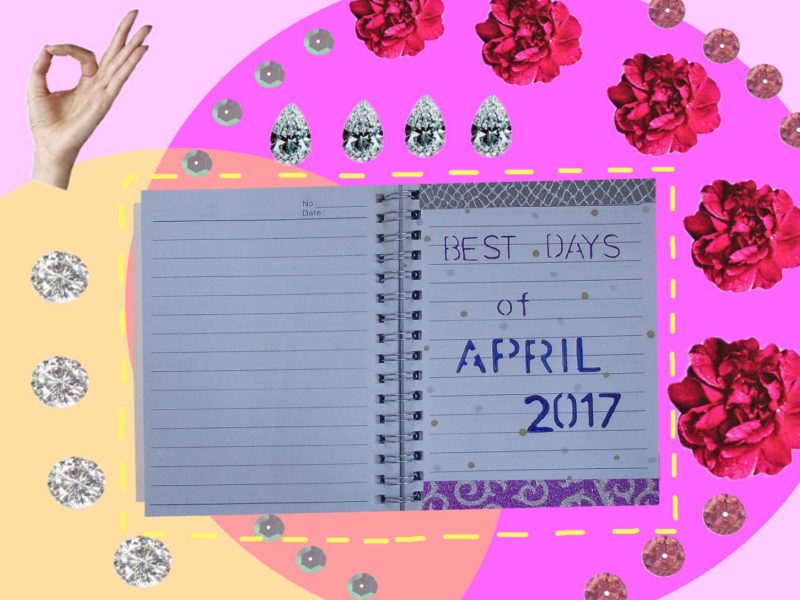 With the ending of the year 2016, a majority of people on social media roared up with pessimistic and gloomy comments on how the past year was the worst they ever lived through.
I was one of them.
We have all kept secret diaries at one point or other in our lives and we have poured in all our dark parts to feel—lighter? Well apparently what we write down we remember for a longer time as opposed to what we don't. I feel that is the reason why at the end of the year when we recall all that we did we can only remember the awful days. And we can only remember just a few, can-count-on-my-fingertips special days. Life is full of surprises and unexpected things keep happening on a daily basis. It is us who wait for the one special day. And in doing so, let go of the other greater moments.
I realized that I had shut myself from joy and love. I didn't allow myself to experience happiness and vulnerability. That was making me miss out on filling my reservoir with what I might need when the inevitable hard times hit. I was unable to look forward to the better times and spent my time dwelling in the past.
That was definitely something I did not want to do to myself for the year 2017.  So, I began a gratitude journal. I got my hands on a notebook and started writing down the details of the days on which I truly enjoyed myself.
Here is a glimpse of what my gratitude journal looks like as the month of April begins: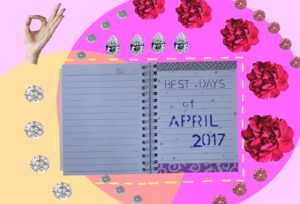 Practicing gratitude helped me cultivate my vulnerability, and finally I was doing what my religion wanted me to. I was being thankful for whatever I had, for whatever I was. It got me to honor what was ordinary about my life. In vulnerability I found what really gave purpose and meaning to my life. I was able to look at myself in the mirror without judgement. No longer do I feel any empty void that needed to be filled.
I began in January. Three months into this year and I feel stronger and happier and not once have I regretted my decision. So ask yourself, "When do I start?"